Among the various things we do here at ReflectionsTexas is publish some of our writing and photography on the CreateSpace platform.  The titles below are available at Amazon.com.
---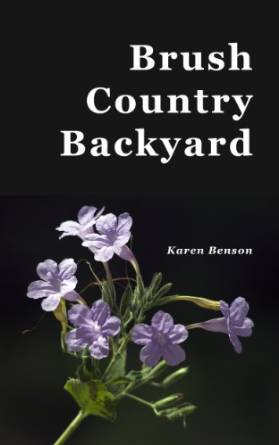 A visitor's first impression of south Texas brush country is a land of dry desolation where every scraggly shrub is armed with vicious thorns. It is the land where wild longhorn cattle roamed free for two hundred years before leather-skinned cowboys learned to herd them to the railheads in Kansas. A more rugged country is hard to imagine. How could anything live here?
But closer looks reveal a complex and diverse environment filled with animal and plant richness found nowhere else north of Mexico. Known as the South Texas Plains, the brush country has the highest recorded number of bird species in Texas, and by extension, the highest avian richness in the United States. Complementing the birds, are some of the strangest and most interesting plants, reptiles, and insects to be found in North America.
Karen Benson is an ornithologist and a Texas Master Naturalist. A keen curious observer of the nature around her, Karen takes you on a delightful journey of insight and learning as she encounters the plants and animals of the Texas brush country, her Brush Country Backyard.
 A
vailable at Amazon.com: http://amzn.to/1C9naXF

Available on the Kindle:
http://amzn.to/YZZ8PI
Available on Nook:
http://bit.ly/1tJKlEd

---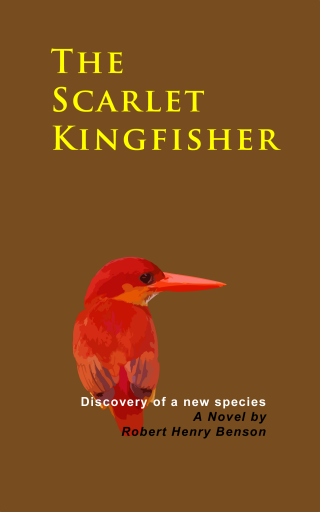 Nothing could excite Dr. Beach O'Neill more than the dream of discovering an unknown species in some exotic rain forest. His and his girlfriend's world is flipped out of control when a ranch hand reports seeing a strange red bird on the banks of an isolated Texas river. Things turn bad when Beach discovers a mutilated body and the sheriff thinks he's the killer. Thus begins a reckless contest between O'Neill and an array of despotic villains who wish to be the first persons on Earth to possess a "Scarlet Kingfisher." Unsavory characters want Beach and Becky out of the way and off the trail of this unique avian rarity. O'Neill is torn between his obsessive desire to capture the bird and present it to science and Becky's wish to let it remain in its river home as nature intended. Will this red kingfisher and two different world views mean the end? Will disparate forces have their way?
What reader are saying
When you combine expert South Texas birding with an insider look at Texas academia but start stepping over dead bodies, you know this is a winner. Surely we will be invited along on another birding trip soon! Jonnie Sneed Jordan
I was incredibly impressed with Robert Benson's novel. It is action-packed and extremely suspenseful from the first page, nonstop, to the last. It is informational about things that go on in the ornithological world that I would have NEVER guessed. Some of it HORRIFYING (not recommended for the overly squeamish)! Nancy Lawson
A
vailable at Amazon.com: http://amzn.to/1tbWN0F

Available on the Kindle: 
http://amzn.to/1wCa5Gf

Also available as an audio book at Audible.com or Amazon.com